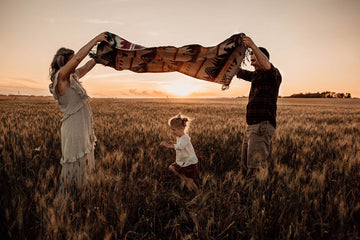 About Us
Ok, so we may be due for an updated pic! But you get the gist, this is us (minus little Miss. N) We are a family of four - mom, dad and two little girls! We are originally from BC but reside in the beautiful Northern Alberta Prairies. This is our home now, and we love it! When we are not exploring, fishing, traveling (okay, covid may have put a stop to that) you can find us at home making the most of our own backyard!

I struggled to find items that I loved for my girls, and didn't want all of you to have the same problem! Which brings me to where we are today.
We are so proud to offer carefully curated, high quality, fashionable affordable baby/toddler apparel and accessories delivered straight to your door (If you are local to the GP area)!
Thank you so much for checking us out! x